Sales Recruiting Services
Sales Partnerships, Inc. offers a suite of sales recruiting services to find top acquisition focused sales "hunters" that will secure new customers for your business.
We recruit sales people in a wide range of industries across the United States. SPI's recruiting team works with you to apply our recruiting resources and systems, to building the best internal sales force.
After consulting with you concerning your requirements and expectations SPI will source (via direct headhunting, advertising, online job boards, job fairs), screen, interview and submit candidates for your final interview and selection.
SPI has over 17 years of experience as a sales recruiting agency, hiring and placing qualified and experienced sales staff into demanding B2B and B2C selling environments.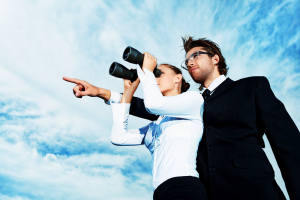 Types of sales positions we can help you fill:
Outside Sales Representatives
The type of reps who can handle door to door (face to face sales) selling and who are seasoned in calling on small and mid-sized businesses.
Sales Managers
An experienced sales manager can be the difference between success and failure in your sales team. SPI can help you find a sales manager that has the pre-requisites you need, while also fitting in well with your team.
Sales Executives
Our sales executive search is confidential and discrete. Strong and capable leadership is key to deploying and managing larger sales forces. SPI knows the type of talent it takes to do that successfully.
Enterprise Account Executives
The job requires direct presentations to C-level executives, and significant travel may be necessary. Often the solution being offered requires a long post-sale and interaction with sales engineering and sales support teams for proper implementation.
Inside Sales Representatives
These roles demand discipline and clear communication. The right candidates have experience introducing, presenting, and closing sales on the phone, in your industry. It pays to recruit a rep perfectly suited to the task, especially with inside sales.
Sales Account Managers
This is a different type of role than a "hunter." It requires a customer development and customer service skill set that differs markedly from new business acquisition sales activities.
How Our Recruiting Services Work
SPI's direct recruiting services are specialized to sales professionals. We focus on what we know so we provide the best talent for you. We'll stand behind your recruiting investment to make sure that new hires meet your satisfaction.
Using an outsourced recruiter makes financial sense. Internal costs can mount from reviewing hundreds of resumes, doing interviews with 10 or 15 of the best prospects, and several more follow-ups before a final decision is made. That's likely a good two weeks of time.
However, what are the costs if the sales rep doesn't work out six months down the road. There is the direct salary and benefits that are lost, plus the lost revenue opportunities. If the rep was carrying a million dollar quota and didn't meet expectations, it's easy to see that it could cost you hundreds of thousands of dollars in lost sales.
Our process is designed to uncover bad hires before they are hired, saving you time, effort, and money.
Once the search is initiated, we work to define and understand the hard skills, the soft skills, and the right cultural fit. We gather the position requirements into our proprietary Sales Rep Profile and cross-reference our database to find good candidates for the opening.
This will quantify the pool of reps available to target in your industry. We also will uncover non-traditional cross-over candidates. These are hidden sources of talent who don't have experience in your industry but fit a skills' profile that is transferable to what the job requires.
We then generate redacted candidate resumes for your review as a validation for the rep profile. It makes sure we heard everything you needed and allows time to make adjustments.
From there we draft winning job descriptions to promote through our specialized recruiting network. Our internal recruiting team is briefed and sets to work tapping their networks. Candidates are vetted, interviewed and scored until a final round is presented for your own internal interview.
We look very deep in the talent pool because a star performer can provide several times the production of an average rep.
Industries We Serve
SPI can recruit sales professionals in almost any industry. Best practices in sales carry over from certain industries which creates a different way at  of looking at the sales talent pool. SPI has extensive experience recruiting and managing sales teams in many industries. Industries SPI has worked in previously:
Small Business Finance and Payment Systems
Business / Corporate Aviation
Business Software
Healthcare
Medical Devices
Data Center Services, Data Storage and Protection
HR administration and reference services
Business information systems
Print and Online Advertising
Marketing & Promotions
Non-profit Fundraising
Environmental Health and Safety Compliance
Small Business Web & Internet Services
Commercial Real Estate & Storage Services